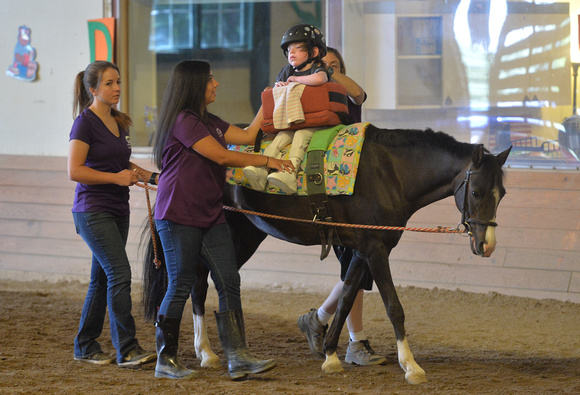 A not-for-profit outpatient pediatric rehabilitation clinic, The Children's TherAplay Foundation provides physical therapy and occupational therapy for special-needs children ages 18 months to 13 years.
Our talented team incorporates the movement of horses, through an innovative therapy called hippotherapy, into pediatric physical and occupational therapy sessions.
Each child's sessions are designed to achieve individual therapeutic goals, which are determined by the Children's TherAplay treatment team in conjunction with the patient and their family.
Therapy sessions are one-on-one and typically include treatment time in our child-focused clinic as well as on horseback.
Learn more about treatment at Children's TherAplay
Getting started at Children's TherAplay