Teresa Keathley, PT, Clinic Lead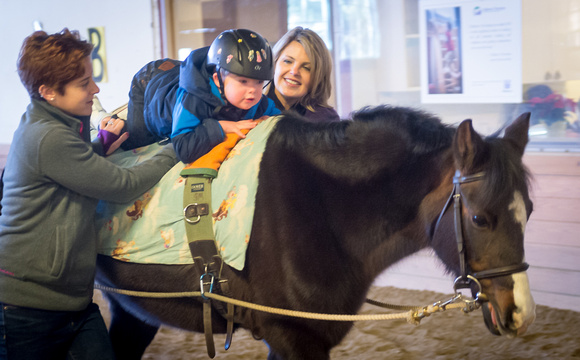 Teresa graduated from The Ohio State University in 1990 with a BS in Allied Health in Physical Therapy. She has specialized in pediatrics since the start of her career, working in both hospital and clinic based outpatient rehabilitation. She has been integrating hippotherapy into her treatments for 10 years.
Teresa's specialty training includes Neuro Developmental Treatment Certification; the American Hippotherapy Association (AHA) Level II Course; as well as advanced training in kinesiotaping, gait training, sensory integration, and dynamic bracing for pediatrics.
AJ, Facility Service Dog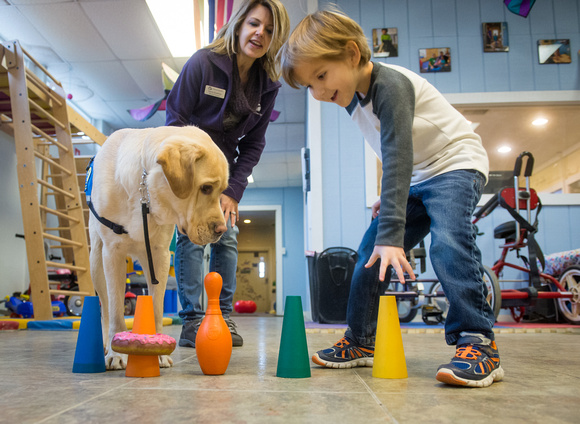 In addition to her experience and enthusiasm, Teresa brings AJ, a certified therapy dog through Canine Companions for Independence (CCI). AJ is a 2-year-old Lab/Golden cross who graduated CCI in 2016 and has been trained to successfully perform over 50 different commands to assist individuals with physical needs.
AJ works alongside our therapists to help children enjoy their therapy sessions even more. He is the successor to founding facility service dog Dorian.
Angela Kumar, PT
Denise Lunsford, PT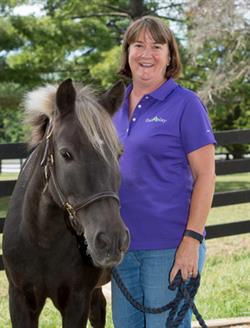 Denise started at Children's TherAplay as a volunteer in 2002 and became a full-fledged member of the team following year.
She earned a Bachelor of Science degree in Physical Therapy in 1979 from Indiana University and worked at Community Hospital of Indianapolis for 22 years until 2001 when she retired to stay home with her children.
During her career Denise has worked in many different settings including rehabilitation, medical surgical, chronic pain, and outpatient orthopedics and pediatrics. Denise is member of the American Hippotherapy Association and a Level 2 certified therapist.
Stephanie Rosas, PTA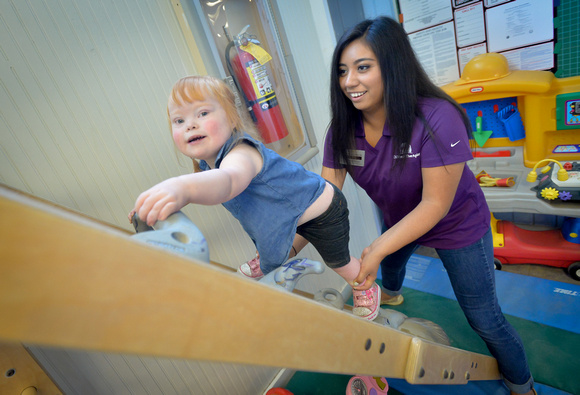 Stephanie graduated with her degree from the Physical Therapist Assistant Program at University of Indianapolis. She finished her clinical work here at Children's TherAplay and has since worked with kiddos with a variety of diagnosis starting as early as two months.
Did you know? Miss Stephanie is one of the many PTA's who trained and completed her student fieldwork under Miss Jen.
Chelsea Savage,
DPT, OCS

Molly Sturman PhD, MPT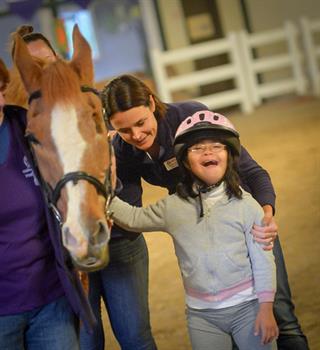 Molly is relatively new to Children's TherAplay -- she started in early August 2016 -- but not to pediatric physical therapy. She has been working in the profession for 20 years! Molly earned her master's degree in physical therapy at the University of the Sciences in Philadelphia and her PhD in movement neurosciences from the University of Illinois at Chicago. She has worked as a physical therapist in Indianapolis, Philadelphia, Atlanta, Chicago, Orange County, and even London, England.
Fun fact: Molly started riding horses when she was just five years old.
Sue Tribolet, PT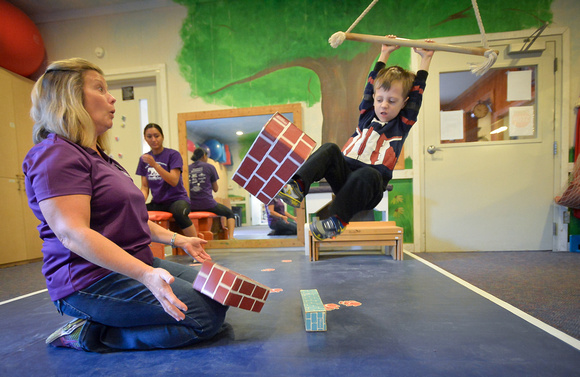 Miss Sue has been a therapist for 30 years and treating kiddos for the last 17. Her work has taken her all the way from Indiana to the Dominican Republic, Kenya, and Romania to work with children who have special needs.
Fun fact: Miss Sue loves to run in the woods with her two dogs, Remi and Ella.