Earn Donations When You Shop Your Favorite Online Stores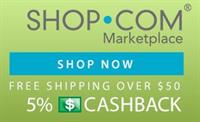 Do you shop online at one of these stores? Target, Toys R Us, Walmart, Sears, Macy's, JC Penney, Expedia, Nike, Old Navy, Staples, Home Depot, and thousands more!
When you do, a percentage of your purchase will automatically be donated to Children's TherAplay, as long as you start here: www.shop.com/childrenstheraplay. And you still get to keep all your rewards points, frequent flyer miles, and free shipping! Learn more and get started.
Raise Funds While You Shop Amazon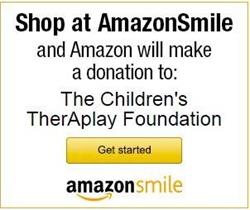 There's one more reason Amazon.com is a fantastic place to shop: through the AmazonSmile program, Amazon will donate 0.5% of qualifying purchases to programs and services at Children's TherAplay.
It may seem like a small amount, but it adds up to hundreds of dollars.
Next time you're ready to do some online shopping, click to the Children's TherAplay AmazonSmile page and then select the Start Shopping button. It's that easy.
Swipe Your Kroger Plus Card and Earn Donations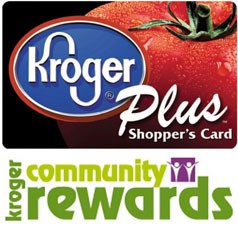 Thanks to the Kroger Rewards Program, Children's TherAplay will receive a percentage of every penny you spend at Kroger. All you have to do is register once and then swipe your Kroger Plus Card each time you shop.
And in case you're wondering, no, this does not affect your fuel points. You'll still have all the points you need to fill up at the pump! Register here.


GoodSearch/GoodShop
Each time you search the web with GoodSearch's Yahoo-powered search engine, a penny will go to Children's TherAplay.
Every time you shop online at 1,000 participating stores, including Amazon, eBay, Staples, Expedia, State Line Tack and more, a percentage of your purchase will be donated to Children's TherAplay. The site also has thousands of money-saving coupons.
It's easy! Just download the GoodSearch/GoodShop TherAplay toolbar.
Horse.com
When you shop at Horse.com, be sure to use the Care Code "TherAplay" when you check out. A percentage of your purchase will go to TherAplay.
Horse.com is the source for everything equine. From saddles, bridles, bits, pads and more, to horse supplies, first aid, supplements, fencing and barn equipment, we have what you need, at the lowest prices, guaranteed!