If you are interested in shadowing an occupational therapist or have questions about occupational therapy education opportunities, please contact our occupational therapy clinical education coordinator Leah Van Antwerp, MS, OTR. Please note that we have limited opportunities for shadowing and requests to shadow an occupational therapist must be received at least 30 days prior to desired shadowing date. Shadowing opportunities are not guaranteed.
Arin Andrews, MS OTR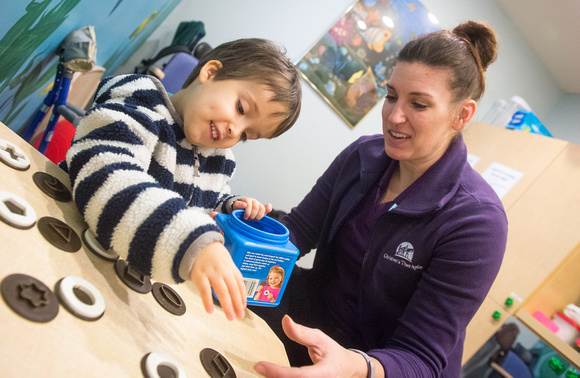 Miss Arin joined the Children's TherAplay team in early September. She's been an occupational therapist for seven years with experience in adult neuro rehab and early intervention. And she's a cheesehead! At least she was for two years. Erin received her master's degree from the University of Wisconsin, Lacrosse. She has since been to Nicaragua twice on mission trips focused on serving those with special needs.
Arin has completed the American Hippotherapy Association Level I Equine Skills and Treatment Principles course.
Fun fact: Arin grew up in the upper Midwest and has the accent to prove it. Just ask about her home state of Minnesooooota or a "hot dish."
Jaime Owings, OTR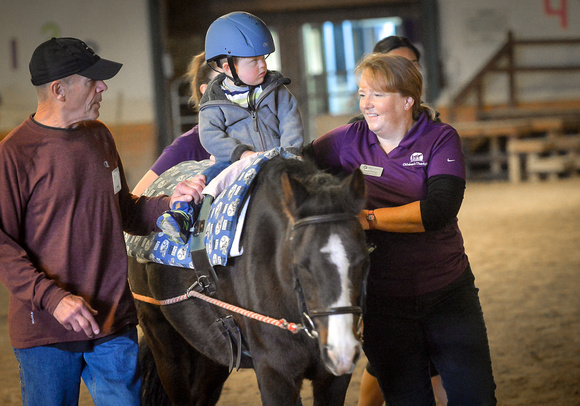 Jaime graduated in 1990 from The Ohio State University with a Bachelor of Science degree in Allied Medical Professions / Occupational Therapy. She completed her graduate training in pediatric occupational therapy as a research fellow at OSU from 1991 to 1993 and went on to work for Easter Seals of Central Ohio and Allied Health Professions private practice, both in Columbus, OH. She became SIPT certified in 1996.
After Jaime moved to Indianapolis in 1997, she worked as a pediatric occupational therapist at Riverview Hospital with early intervention and Tri-County Education Co-op in outpatient rehabilitation.
In 1998, Jaime became an independent provider for First Steps of Indiana and, from 2000 to 2004, was employed in an independent contract position with Children's TherAplay. We were delighted to have Jaime return to Children's TherAplay as a PRN (as needed) contractor in 2011.
Jamie has completed American Hippotherapy Association (AHA) Level I Equine Skills and Treatment Principles.
Sarah Raybourn, MS, OTR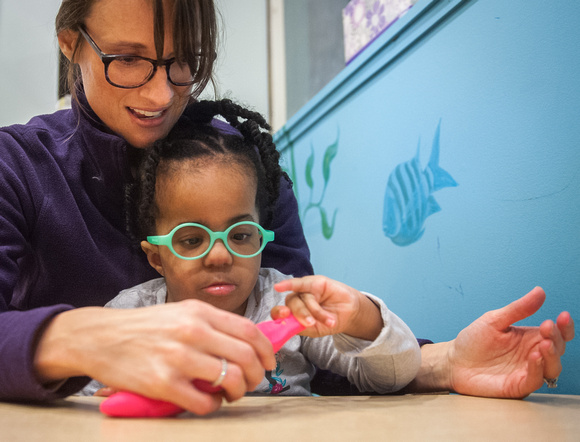 Kaylin Shiver, MS, OTR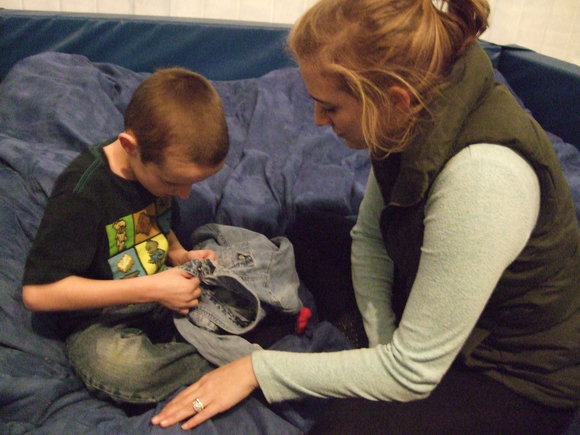 Kaylin graduated from Indiana University Bloomington in 2013 with Bachelor degrees in Biology, Psychology, and a minor in Anthropology. She continued her studies at Indiana University in Indianapolis where she obtained her Master of Science in Occupational Therapy in June of 2016 with academic honors and received a university-wide award for her civic engagement in the community during her time at IUPUI.
During her graduate studies, Kaylin developed a passion for working with the underserved and uninsured population of Indianapolis, where she served clients in the occupational therapy clinic and served as Occupational Therapy Education Chair at the Indiana University Student Outreach Clinic, a completely student-run community medical clinic serving the near-east side of Indianapolis. She also developed her love of pediatric occupational therapy, completing her final clinical rotation at Children's TherAplay, where she fell in love with the unique therapeutic approach and close-knit community that is Children's TherAplay.
Kaylin currently serves as clinical adjunct faculty in the Indiana University Occupational Therapy program, where she enjoys teaching students at the IU Student Outreach Clinic. Kaylin also works in adult acute inpatient rehabilitation, and is looking forward to completing her AHA Level II course.
Leah Van Antwerp, MS, OTR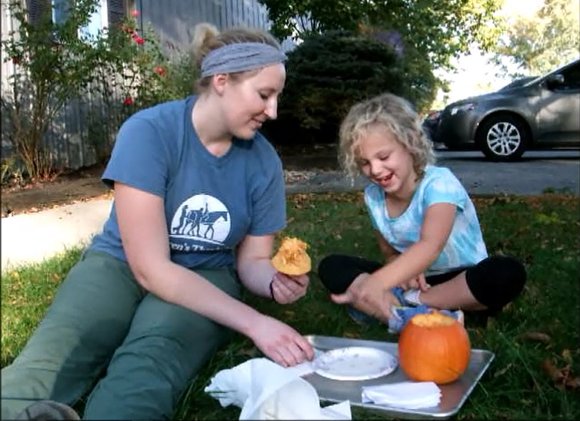 Leah's passion for the Children's TherAplay Foundation began in the waiting room while she watched her sibling's therapy sessions. It continued during her graduate education when she completed a clinical fieldwork rotation here in the summer of 2015.
Leah joined the Children's TherAplay team as an occupational therapist in August 2016. In additon to treating the kiddos, Leah serves as the clinical education coordinator for occupational therapy students.
She holds a bachelor of science degree in psychology from Purdue University-Indianapolis and a master of science degree in occupational therapy from Indiana University. Leah is currently completing her post-professional occupational therapy doctorate degree at Indiana University and is a pediatric LEND fellow at the Riley Child Development Center.
Leah has completed both the American Hippotherapy Association Level I and II courses. She has more than six years of experience in working in pediatric adaptive aquatics and fitness and also practices aquatic occupational therapy.