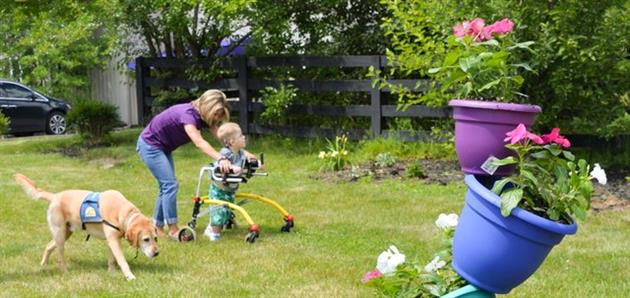 It's how we're funding a dramatically different sensory garden and playground: one brick at a time.
By adding a swing set that's specifically designed for kiddos with special needs (including kiddos in wheelchairs!) and replacing the grass with a smooth, rubbery surface that's easy for little feet, walkers, and wheelchairs to get across, our "outdoor physical and occupational therapy clinic" will be fully accessible for the children we serve!
All aspects of this project are being funded by contributions.
You can help make this dream come true for the kiddos by purchasing a brick paver or boulder — engraved with the name or message of your choice! — that will line the play area, pitching in towards equipment like a swing set or park bench, or even purchasing the naming rights to the new garden.
A beautiful, permanent way to honor someone you care about, celebrate an accomplishment, or leave a legacy
Leave your mark by purchasing one (or more!) of the items below. All funds raised will help make the Children's TherAplay sensory garden and playground fully accessible for children with special needs.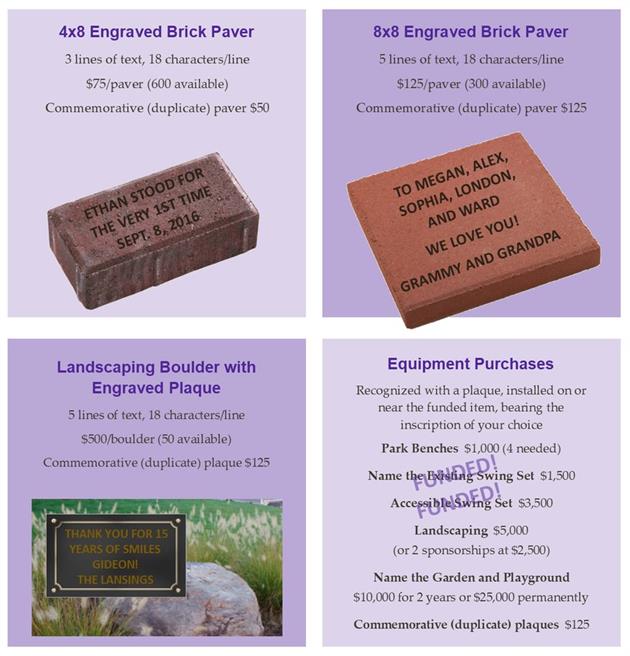 To purchase a paver, boulder, or equipment for the Children's TherAplay sensory garden and playground, complete and return the order form to Children's TherAplay. Quantities are limited. All orders must be placed by May 11, 2018. Order today for best selection.