Whether you're looking for a ride on our legendary mechanical bull at the Hoe-Down or an event the whole family can enjoy, you've found the right place.
Learn more about the outstanding events The Children's TherAplay Foundation has lined up for 2018. And if you have any questions, we're happy to help. Contact us.
Children's TherAplay #Horsepower500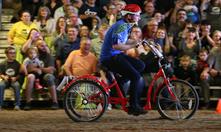 It's the greatest spectacle in adaptive tricycle racing!
Join IndyCar drivers, our kiddos and therapy horses, and NBC Sports for a relay race that will have your entire family laughing out loud.
Tuesday, May 8, 2018 at Children's TherAplay
Tickets | Sponsor | Media | Learn more
Photo of Indy 500 driver Conor Daly courtesy of Mitch Robinson / Indycar.com
Children's TherAplay Golf Tournament Event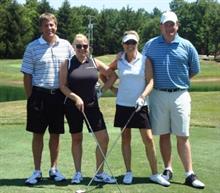 Goodbye traditional golf tournament! We're dialing up the fun with all kinds of on-course competitions and shenanigans. That means more ways to be a winner, both on the course and off!
Thursday, June 21, 2018 (at Prairie View Golf Club
Sponsor | Golfer | Volunteer | Learn more
Children's TherAplay Sibling Camp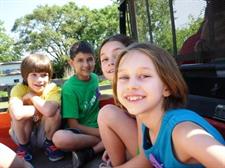 Once a year, the brothers and sisters of children who are currently receiving treatment at Children's TherAplay have their chance to be "Children's TherAplay kiddos" too. And they love every minute of it.
Thursday, June 28, 2018 at Children's TherAplay
More details to come

Trends International Chariti-BOWL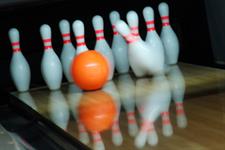 Over the past 13 years, Trends International has raised more than $520,000 through their Chariti-BOWL event and, once again, Children's TherAplay is honored to have been selected as one of the beneficiaries.
Saturday, August 25, 2018 at Woodland Bowl


Children's TherAplay Hoe-Down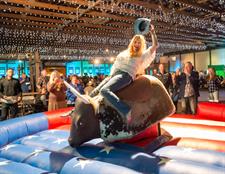 Between the mechanical bull-riding competition, our legendary 30-foot-long saloon (with bottomless drinks, ya'll), live music from Corey Cox, unforgettable live and silent electronic auctions, and more, our signature fundraising event will fill up fast. Plan to purchase your tickets early!
Saturday, September 22, 2018 at Children's TherAplay
Stay tuned for more details